You got somethin' to say?
100% of my work is booked through word-of-mouth, so your words are incredibly important to me and my business. If we've worked together, this is your time to shine. What would you like others to know your experience? What did you wish you knew before your session? How did our work affect your work?
If you've got thoughts, I wanna hear 'em.
Leslie Blake Walker
"I came to Jon with an incredibly ambitious idea for a shoot that was not only challenging artistically, but also held a lot of emotional value to me. Thank goodness Jon has the heart and brain that he does, as he was an INCREDIBLE collaborator and helped me craft the shoot of my dreams. I left our shoot feeling confident, empowered, and THRILLED with the finished product! 10/10 BOOK WITH JON TAYLOR!"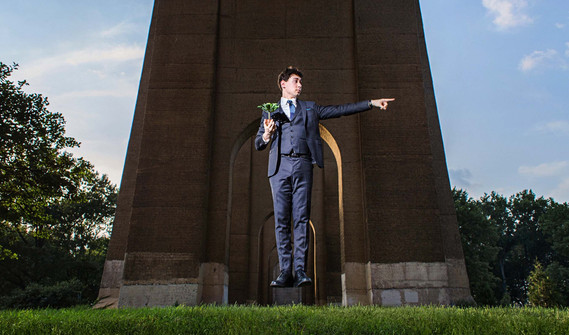 Alex Offenkrantz

"Jon Taylor is the most professional, accommodating, and easy to work with photographer that I've ever met. I came to him with lots of creative ideas requiring shoots in different locations, and he was flexible and great to collaborate with. I can't recommend him highly enough!"
Ellie Reid
"I first fell in love with Jon's work on Instagram. Then I talked to a few friends who had worked with him and they all raved about how incredible their experience was, so I had pretty high expectations when I walked into my headshot session. And when I say every single expectation was surpassed by miles, I am not exaggerating! Not only was the end product absolutely incredible and I now get excited to submit my headshot anywhere and everywhere, but the experience was one of the most comfortable and enjoyable photo shoots I've ever done. Jon knows exactly what he's doing and his guidance and encouragement along the way made me feel so confident. I cannot recommend Jon enough and will be screaming how amazing he is from the rooftops for as long as I am alive."
Mikey Scirrotto
"Jon & Emilia (our hair & makeup artist) were fantastic to work with! They made me feel so comfortable and relaxed. Jon is a true photographer who understands the psychology behind what makes a good photo and what you are/should be "selling." He was able to understand my needs and capture exactly what I intended. Emilia was also a dream. As a male, it is hard to find someone who knows how to provide a natural look with makeup. I highly recommend!"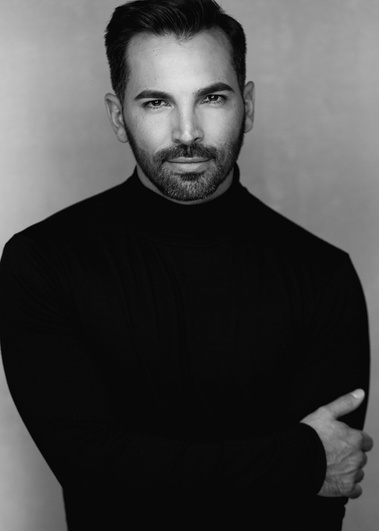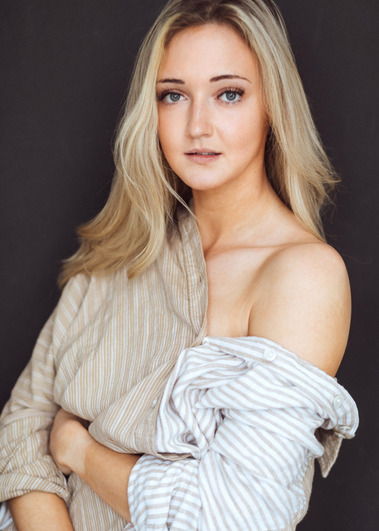 Tori Ponkka
"Jon is deservingly crowned the city favorite! My first session with him felt like I've worked with him for years. He is so welcoming, professional, and makes you feel your absolute best in front of the camera! I've always been so impressed with his versatility in shoots. He provides just enough guidance to inspire the shoot you want if you're unsure on what your vision is without taking control. The end results are a testimony of its own! He is quick to reply, always on top of his work, and prioritizes his clients. Book with Jon and you'll find yourself 'booked & blessed!'"
Katie Armstrong
"Jon was an absolute DREAM to work with. The second we started working I felt comfortable, excited, and inspired. He knows exactly how to guide you while simultaneously listening to what you want. He provided direction and support which made me feel very confident. Not only did I get amazing shots out of this day, but it was THE most enjoyable shoot I've ever done. The most important thing that I noticed is that you can see he truly enjoys what he does. Emilia (our hair & makeup artist) was also wonderful to work with. She made my hair and makeup look stunning while keeping the natural look I wanted. She was always there retouching with hairspray or lipstick prior to each look. They are both phenomenal and I cannot recommend them enough!"
Shane Taylor Pretty
"I booked a dance & headshot session with Jon as a graduation gift to myself back in 2021 and it continues to be the gift that keeps on giving! As a trans non-binary dancer, I always look for environments that are welcoming, positive, encouraging, and trauma informed; Jon truly goes above and beyond to make that happen."
Christina Rebh
"Having your photo taken is an inherently vulnerable experience, but Jonathan is the kindest, most emotionally generous photographer I have ever worked with. He allows his clients to be their most authentic selves, which translates to his images in such a magical way. I could tell you to hire him because his work is phenomenal, but that is clear from his portfolio. You should hire him because you'll leave his studio feeling the best you've ever felt and, most probably, with a fantastic new friend."
Becca Andrews
"Jon is an actor's dream photographer. Not only does he have the ability to capture who you are on the inside and out, he cares deeply about making sure you still look like yourself! His artistry and eye for detail makes him a great photographer but his warmth, passion, and optimism make him a really really great photographer. You'll have a great time with him and look fabulous doing it!"
Chloe Roberts

"Jon is a true gift to dancers everywhere. He makes you feel comfortable in front of the camera, and more importantly, he makes you feel and look like yourself! His knowledge and style are unmatched. He is efficient and patient, and helps guide you through the process of headshots and action shots. I had many headshots prior to my work with Jon and I never felt like they truly represented me. Now I am confident in my photos and truly love sending them out!"
Rachel Baird

"I had a wonderful experience working with Jon! We did a mini-session a few years ago and it was a very relaxed and positive environment. A great person and photographer! His headshots helped me get signed to a new agency and I got tons of compliments on them! He also had great tips for creating a natural look and a great eye! Would definitely recommend!"
Megan Marod
"Jon instantly makes you feel comfortable in front of a camera. He has an impeccable eye, and can make any vision you have come true. I've used him for actor headshots, publicity photos for cabarets, dance shots, and professional photos for my tour guide business. Every time I share one of his shots, people ask who took the photo and how can they book. It's amazing how skilled Jon is at shooting diverse looks for diverse purposes and hits the bullseye every time."
More Testimonials Coming Soon!
We're working on compiling some stories to share with you!